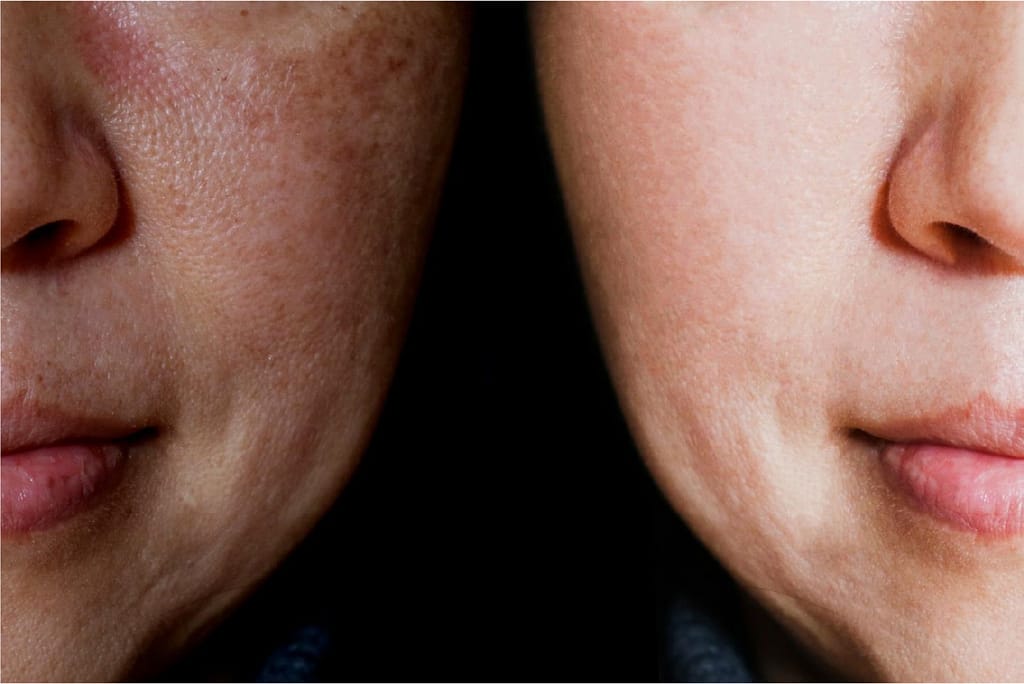 Melasma is a skin condition characterized by symmetrical patches of dark discoloration of the skin.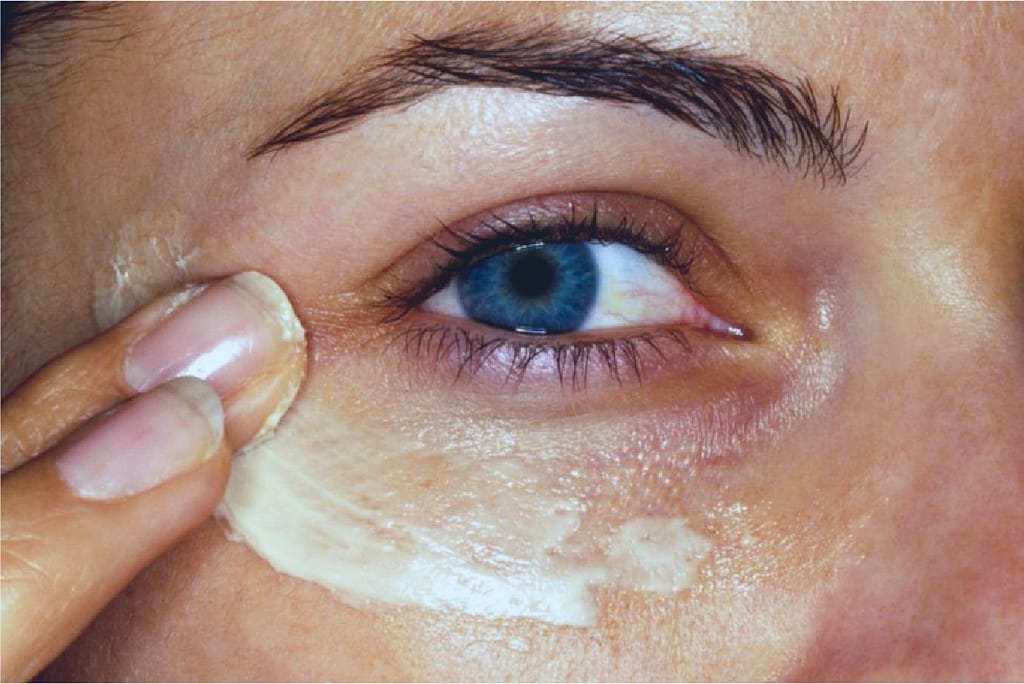 Hyperpigmentation around eye area is usually benign and change in the colour can be caused by different reasons and should be assessed by a physician.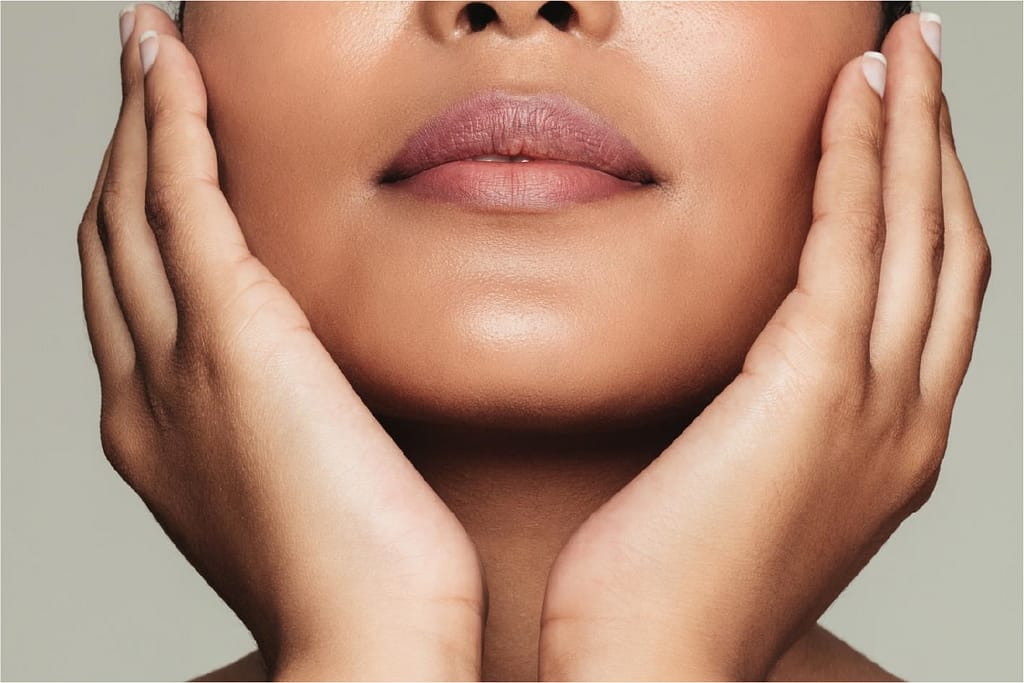 Lips can present in different color due to different lifestyle, genetics, sun exposure or health conditions.